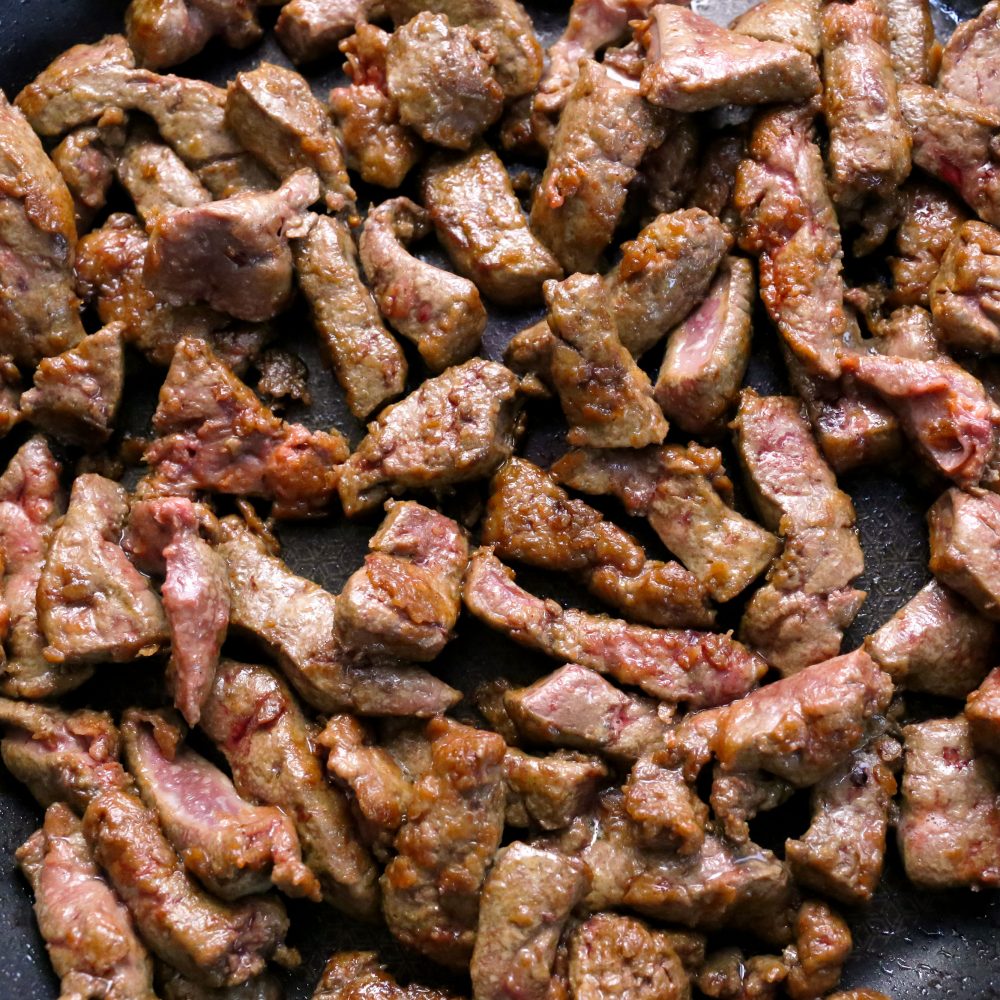 Beef liver is one of the most nutritious foods in the world.
Why is liver so healthy? It's packed full of Pre-formed Vitamin A (Retinol), iron, copper, b vitamins, zinc and more!
I wanted to share the liver recipe I currently use every week to make liver for my family.
Ingredients
1 Pound bacon
2 large onions
1 Pound 100% grass-fed beef liver
1 Cup water
1/2 Tablespoon Lemon Juice or Lime Juice
1/2 Cup all-purpose flour
2 Teaspoons salt
Directions
Prep
Cut bacon strips into 1 inch wide pieces and place in refrigerator.
Slice onions 1/4″ wide and place in refrigerator
Trim liver membrane and discard. (This is the tough membrane on the outside)
Slice liver into 1/2″ x 1/2″ strips.
Rinse strips of liver under cold water and place in small bowl.
Add water and lemon juice to bowl and stir, place in fridge.
Optional: Let liver soak for up to 8 Hours.
Pickup
Remove all ingredients from refrigerator.
Cook bacon in pan or cast iron skillet on medium
Place bacon in mesh strainer and drain bacon grease into skillet.
Set bacon aside in small kettle (I usually keep this kettle near the skillet to keep it warm).
Cook onions in bacon grease over medium heat until soft and caramelized.
Place onions in mesh strainer and drain bacon grease into skillet.
Drain liver with strainer and pat dry with paper towel.
In a small bowl mix flour and salt.
Add pieces of liver to flour mixture and toss till coated.
Heat skillet with bacon grease to medium.
Place strips of liver in skillet to fry for about 1 minute per or until browned (should still be pink in the middle)
Remove from pan and add to onions and bacon.
Serve and Enjoy!  Tasty and Nourishing.