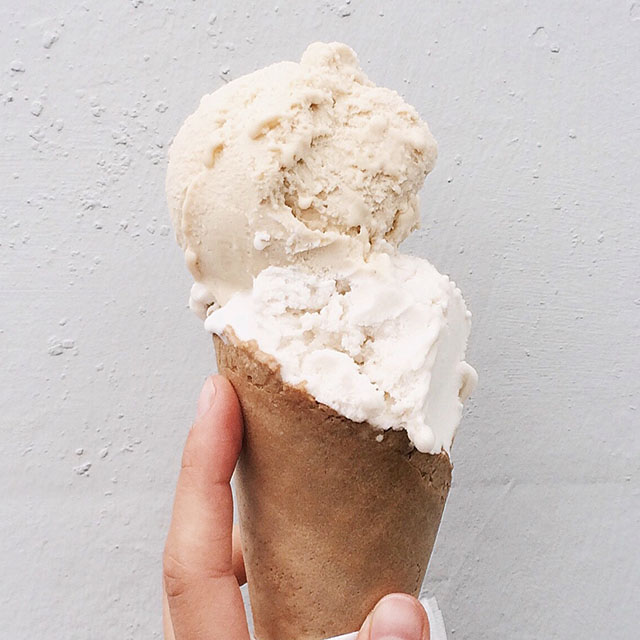 I've been experimenting with Ice Cream this summer.  I've been trying to find my favorite vanilla ice cream recipe.
After lots of experimentation this is what I came up with.  I like this one because it's easy to make, requires no waiting and it tastes amazing!
Enjoy!
I've also been making some salted caramel sauce, so keep an eye out for that recipe soon.
Ingredients
4 Cups Heavy Cream
4 Cups Whole Milk
1.5 Cups of Sugar
1.5 Tablespoons Vanilla Extract
1 Teaspoon Salt
Directions
In a large bowl, mix all ingredients together until sugar and salt is dissolved.
Pour mixture into ice cream maker and churn until thick.
Transfer ice cream to a freezer and let freeze overnight or enjoy immediately.
My tips for great homemade ice cream.
Add a small amount of refrigerated water to your ice to get your ice cream colder faster. About a cup of water works well for me.
Don't overchurn. If you churn too long your cream will turn to butter and you will have pieces of butter in your ice cream.  Stop churning as soon as the ice cream thickens up.  Usually it won't reach the hardness of store bought until after you put it into your freezer for a while.
Eat your ice cream!  If you let it sit in the freezer for days it will develop ice crystals and the texture will not be as creamy.
Use 100% Grass-Fed Milk and Cream. Its so tasty and it's full of healthy nutrients.