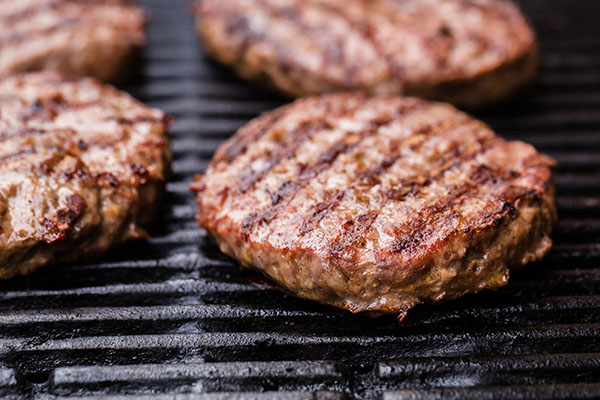 "Your burgers are the best I've ever tasted".  That's something one my customers told me recently when they came back to buy more burger patties.
Our customers love our burgers because they taste great!  Our burger patties are made from 100% beef with no filler or flavorings.  You will notice that our 100% grass-fed burgers have much more flavor than a conventional burger.  Most burgers require toppings to get a great flavor.  Our burgers have a great natural taste!  I still enjoy a burger with bacon,ketchup, mustard and pickles, but a burger should have great flavor rather than almost being tasteless.
Why is our beef so jam packed with great flavor?  Our cattle are raised only on pasture and grass which gives the beef a great flavor.  The flavor of beef even varies based on the land the animal was raised on.  In a similar way to the 'terroir' of wine, beef takes on unique, distinct flavors based on the environment it was raised on.
We offer two sizes of pre-made burger patties 1/2 pound and 1/4 pound.  You can also make your own burgers from our ground beef.
Interested in purchasing 100% grass-fed beef burger patties?  Click here for our purchasing options.