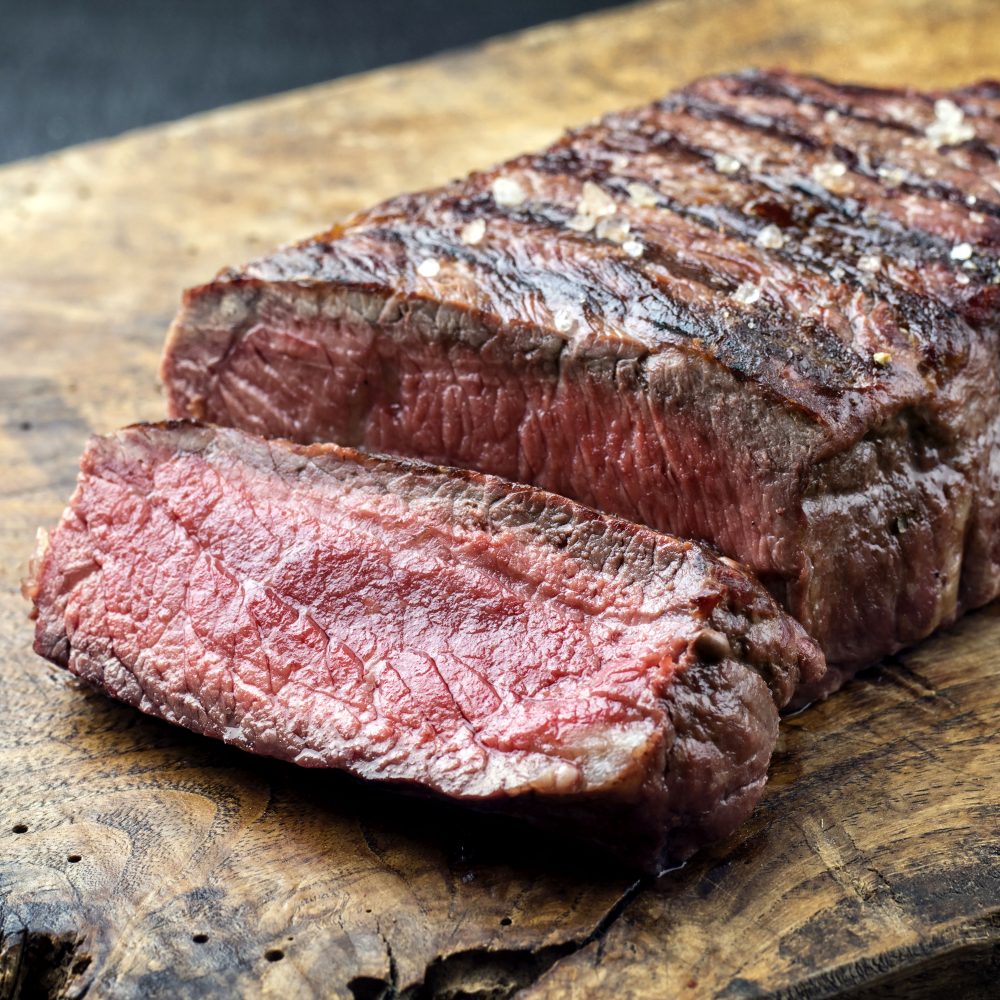 This morning I tried a steak from this year's beef harvest (Fall 2018). It was incredible! Very tender and juicy with excellent flavor.
I've been working hard every year to improve the quality of our beef and I am very proud of the product we've produced this year.
Figuring out how to raise beef on 100% grass has been a steep learning curve, but it has been fun to see our progress each year.
The first year our beef was too lean and sometimes a little tough. Still tasty, but not as good as I wanted it to be.
The second year we got good marbling in our steaks as the animals put on a good amount of fat before butchering. We solved the leanness problem by selecting animals that would be older at harvest. This allowed them time to put on fat which contributed to good marbling in our steaks. We also improved our grazing management to ensure the animals put on good weight before butchering. Our tenderness improved overall, but we learned later in the year that some animals that were stressed in the loading process were too tough.
In our third year, in addition to everything we learned in our previous years, we installed a low stress cattle handling system and also purchased Red Devon cattle which are known for being calm and also putting on good weight on grass alone.
I've also learned more about how to cook grass-fed beef each year. Cooking grass-fed beef properly is very important. Unfortunately, a tough cut of meat cooked properly will still not reach the full potential of a tender, marbled steak.
While I am excited to have finally produced beef that I consider incredible, I'm not planning to stop learning and improving. I have some new ideas for this year to improve the taste, tenderness and flavor of our beef even more..
As I learned in reading Grass Fed to Finish (A book about producing high quality beef on 100% pasture), the best and worst steaks in the world are grass-fed. The quality of the beef depends on how the meat is produced. Taking shortcuts in the production of your beef will result in poor results. However, the attitude of continuous improvement and learning will result in an excellent and more consistent result.
I wanted to share my success with you and let you know about the journey we've been on at Firefly Meadows Farm. We are striving to produce products that are healthy, healing and delicious! If you have any feedback for us, let us know!