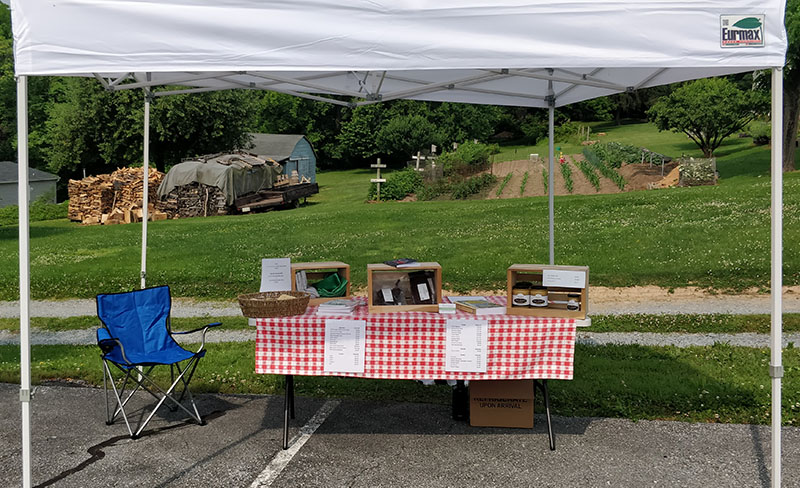 I recently went to my first Farmer's Market selling frozen beef. It went better than I thought it would. I have a few tips for success that I learned so far.
One concern I had was how to keep my beef cold and frozen. Freezers normally freeze at well below the freezing point, but you can turn many chest freezers down to the lowest setting to get your meat as cold as possible. I used 3 normal sized coolers and filled them completely with beef. Because they were full they stayed frozen the whole market. 6 hours after I put the meat in the coolers, it was rock solid. One reason I brought multiple coolers was so that I could consolidate beef as I sold it. For example, if I sold 1/3 of the beef in each cooler I could eliminate one cooler and have 2 coolers that were completely full. I also brought a white blanket I could drape over the coolers to keep the sun off of them and provide more insulation.
In order to keep things simpler, I chose only a handful of beef cuts and products so I could quickly find things for customers. Since it is the summer grilling season, I focused on burgers, hot dogs, steaks, and ground beef. Because I kept things organized., it was very easy to find everything in each cooler and close the cooler quickly after each sale.
I think it is important to strike up conversation with people walking by your stand. This can feel a little awkward, but most people are happy to talk to you. I usually started of greeting them and explaining that we sell 100% grass-fed beef. This was important since we could not easily display our frozen beef. I did however display other products I had for sale that were not frozen like our beef sticks and beef jerky. Those products sold very well. I am guessing that they sold well because the customer could see the product easily and if they were doing other errands they did not have to keep them cold.
Our total sales was surprisingly good at the last market and I look forward to selling at more farmer's markets in the future.